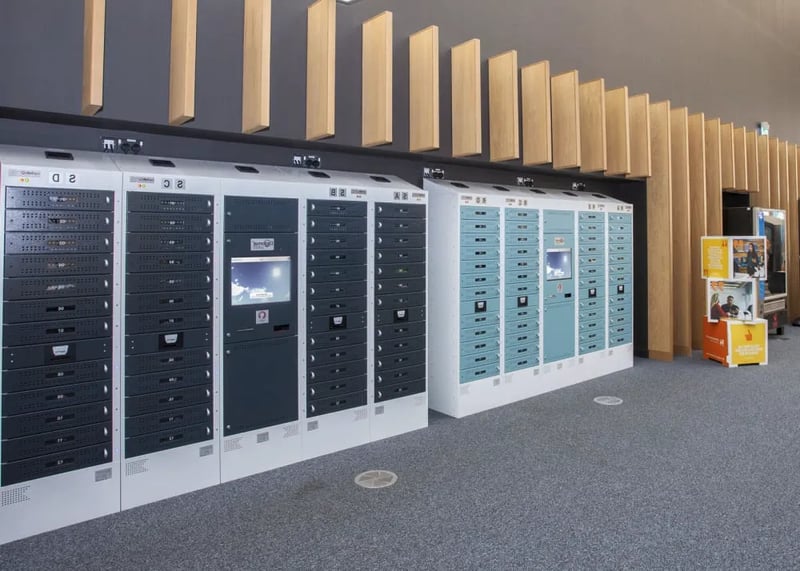 "The students really love the self-service laptop loans and there has been such a high demand for it across the campus, we have grown the service, year on year. Talking to the students, both the anecdotal feedback and the and the impact on our NSS scores have been really positive."
Storage, Charging and Smart Locker Experts
LapSafe® are the UK's leading manufacturer of Smart Locker solutions. Specialising in providing simple yet comprehensive software workflows for our self-service lockers to be used in any environment. Suitable for drop off and collection, management of IT assets, hot lockers, and automated loaning of equipment.
We provide an incredibly powerful and adaptable locker solution with our built-in electronic systems, connectivity, intelligent charging, and third-party integrations.
What is more, we have an extensive range of storage and charging trolleys and cabinets which provide easy device management for items such as laptops, Chromebooks, and tablets in volume.
Used Globally in education, manufacturing, workplace, aviation, healthcare, retail and warehousing, ensuring your users have access to what they want and when they need it.
We do not use third-party software to manage our workflows – ONARKEN® is written and managed by LapSafe®.
Smart Locker Bays

35,732

Smart Lockers in Countries

8

Loans in the Last 30 days

193,713

Loans this Year

903,091
ONARKEN® Powered
Smart Lockers
LapSafe® Smart Lockers - total locker solutions to support your business or educational needs today and in the future
Diplomat™ Pro
Our flagship range of self-service smart lockers gives you all the configurability, power, connectivity, and services you need. An all-in-one solution enabling loaning of equipment, drop off and collection, hot lockers, and break fix. Choose your own colour scheme, two locker widths, four locker sizes, three* terminal types and even an integrated 19" rack* to provide KVM and managed data to connectivity to devices.
Vision panels, bay lighting, choice of ID readers and a slick touch screen interface enable powerful workflows and services, with reservations, prebooking and using our patented SmartLine™ integrated charging device detection means you know exactly where your devices are and who has them.
View the Diplomat™ Pro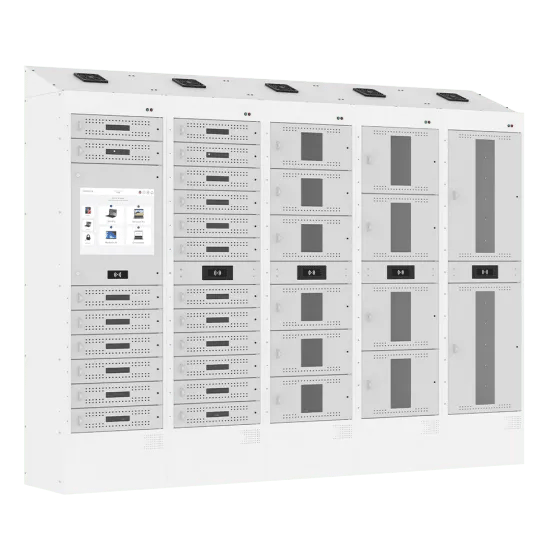 Consul™
Sometimes you need to compromise features v's budget, we understand that, and we developed Consul™ to provide an excellent level of self-service in a slightly smaller size and specification changes so that everyone benefits from a great self-service solution.
Similar too its big brother Diplomat™ Pro, loaning, and hot lockers, is available in the Consul™. A range of colours and a single bay size to suit most laptops, Chromebooks and tablets and coupled with our charging systems you have the peace of mind that nothing has been compromised in quality and safety.
View the Consul™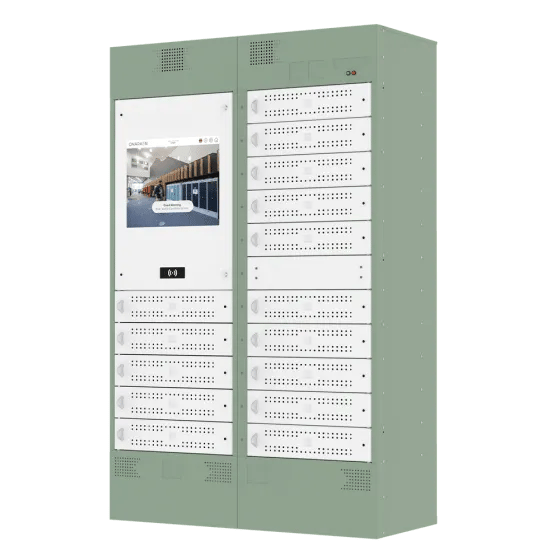 Envoy™
Fast or rapid deployment of devices is becoming more critical as time becomes more precious. Enabling users to access temporary devices as quickly as possible is essential to increase productivity or learning.
Built on the foundation of its larger self-service cousins, the NEW Envoy™ 32 provides a key role in today's digital transformation. A perfect entry into self-service for IT equipment.
Up to 32 devices can each be rapidly deployed by simply scanning your ID at the universal reader. MIFARE®, barcode and QR code are all supported.
View the Envoy™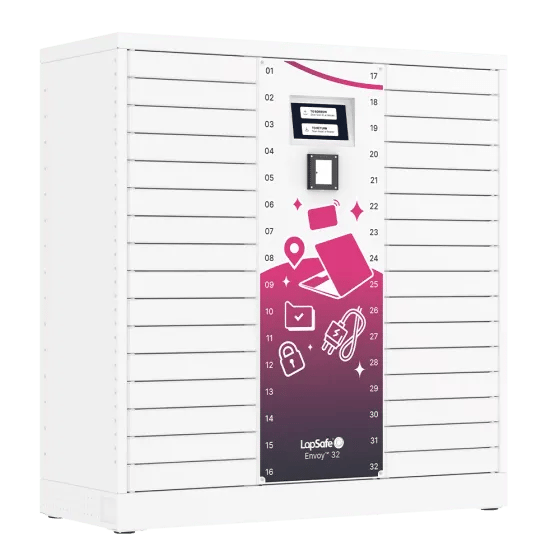 Storage & Charging
Trolleys, Wall, Desk Cabinets & Lockers
LapSafe® are the original innovators of storage and charging trolleys. View our extensive range of solutions for easy management of devices such as laptops, Chromebooks, and tablets.
LapSafe® in your
Sector
Deploy equipment quickly and with ease by allowing users access 24/7 to assets that they need. Support hybrid working with drop-off and collect, manage remote sites with limited IT resources, loan devices to users or provide secure smart access to personal hot lockers.
LapSafe®
Helpful Resources
LapSafe® has a proven track history of innovative and quality products, with an outstanding after sales/support service. We have lots of case studies and informative blog posts to share and have many reference sites to support you make the right choice
Need More Information?
Book a Demo Today