Providing Solutions for

Healthcare
Dealing with the Healthcare and Emergency Services sector for many years, LapSafe®'s Smart Lockers issue devices, pharmaceuticals, confidential paperwork, and medical equipment to staff at any time of day or night without staff interaction. Providing a complete audit trail has been a real asset and our all-in-one solution makes asset management simple and cost-effective.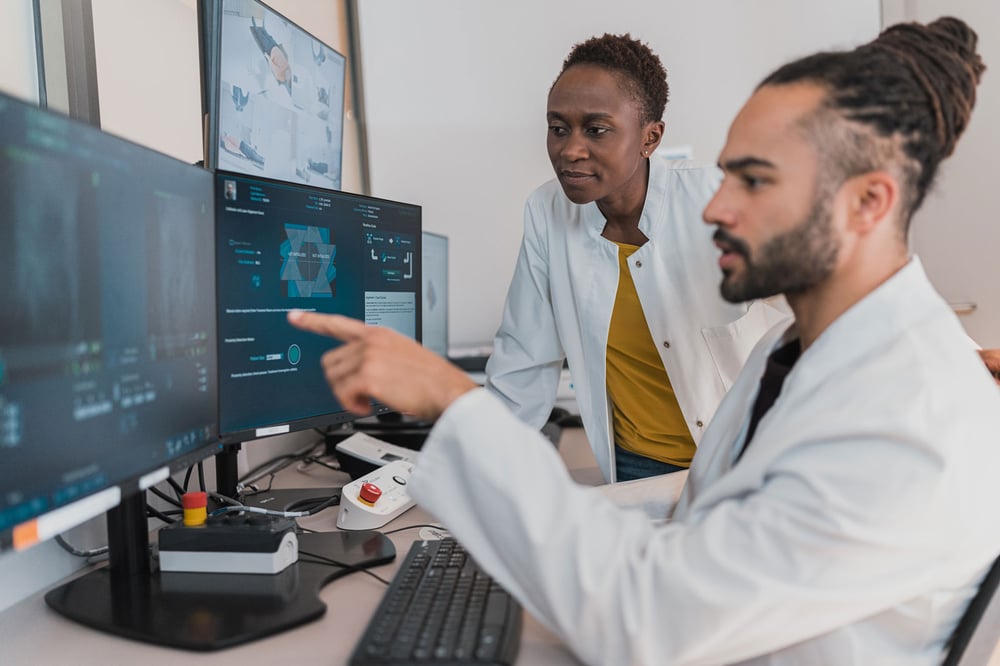 It is unthinkable to divorce healthcare provision from technology advancements. Progressively, iPads and tablets are replacing the clipboard on doctors' rounds, while nursing staff use laptops and tablets to collate patient information.
Many welcome the replacement of the desktop computer with portable devices but IT managers recognise the problems of securely, charging and updating such devices. Both NHS and private healthcare establishments have a duty to safeguard not only confidential patient information, but also their IT investment.
Our self-service Smart Lockers are ideal for busy hospitals and can loan devices securely to permitted staff 24/7 access without the need for staff interaction. Customisable workflows mean that the lockers can work to suit and can be centrally managed to offer services such as loaning, deployment, drop off and collect as well as break/fix.
With full integration with many NHS software platforms such as Jamf, our ONARKEN® software can help deliver a seamless and fully automated service saving both time and money.
If simple storage and charging is required for devices such as laptops, Chromebooks, tablets, and such like, then LapSafe® has some of the most secure storage and charging units in the market. Cabinets with a fully welded steel chassis, twin lockable reinforced steel doors and full length piano hinges give ultimate protection.
Our power management systems recharge devices using ultra-safe technology that eliminates the use of the devices own AC adaptors. Add to this data transfer options and your healthcare facility can benefit from secure yet accessible devices that are updated, fully charged and ready for use at a moment's notice. Special paint options also mean that cabinets are suitable for clean and sterile environments.
How We Can Save You Time & Money?
Book a Demo Today