Smart Locker
Solutions to
Self-service charging lockers loaning devices such as laptops, Chromebooks & tablets.
I would recommend the LapSafe® self-service solution, absolutely. LapSafe® seem to have thought of everything and have continually developed their product based on feedback from users
Why
LapSafe®

Smart Lockers?

Smart lockers are part of our lives; they now provide many specialist services to support how we work, live and play. Order online, pick up at your convenience, deploy devices to new staff, need to borrow something, or hot desk whatever your needs our self-service solutions are endless!

As technology advances and our demands increase for easy access to equipment, goods or locker spaces, so-called smart lockers need to be smarter and more agile than before.

Here at LapSafe® we have designed a range of intelligent Smart Lockers that are both innovative and flexible, designed specifically to meet and exceed the demands of today's work and learning spaces.

At the heart of our Smart Locker range, our ONARKEN® platform combines all our software services in to one centrally managed suite of applications which can be tailored to meet your needs today and in the future. An innovative cloud-based solution that is highly reliable, secure, and customisable. A solution that is easy to manage and has thousands of possibilities.

The lockers themselves are manufactured within the UK and are built with quality and sustainability in mind. Robust construction offering security and flexible locker sizes, we have a product to suit all your workflows today and tomorrow.
Our Locker Management Platform
ONARKEN®
At the heart of our self-service locker ranges, ONARKEN® combines all our software services in one centrally managed suite of applications.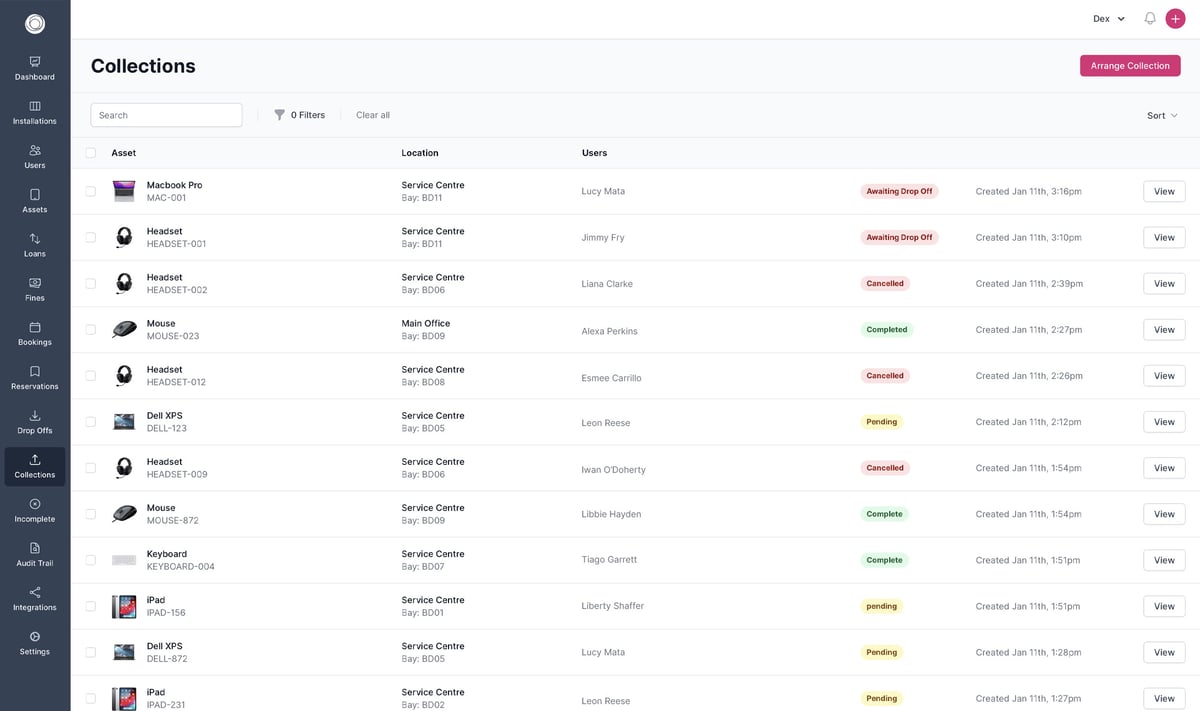 Intuitive and straightforward, our self-check application allows quick and easy access to the services your users need.
The application is designed with simplicity in mind. Large clear buttons, zero clutter and an interface that intelligently only shows services available to you. This design ethos gives you access to services in the fastest possible time with the least amount of fuss.
Our hosted server application is always up-to-date, secure, and scalable to suit your Smart Locker installations from LapSafe®.
Configurable scenarios or workflows give you the power to develop a solution that suits you.
IT Asset Lockers

Remotely wipe, fix or build laptops whilst being stored and charged in our Smart Lockers.

Loan Lockers

Loan assets to your users without staff interaction 24 x 7

Hot Lockers

Provide a space for your users to drop off their own items. Power can be supplied to each locker to allow users to charge devices when required.

Drop Off & Collect

Quickly and efficiently distribute assets

Pre-booking

Book equipment for a date and time in advance

Short-term Reservations

Ensure an item is of equipment is available for when you arrive at the location
Deploy equipment by allowing users access 24/7 to items that they need. Support hybrid working with drop off and collect, manage remote sites with limited IT resources, loan devices to users or provide secure smart access to personal lockers.
Complete peace of mind comes with experience, expertise and a team of developers who support and listen to our customers.
ONARKEN® has been designed from the ground up, following years of feedback. We have developed one of the most universal, powerful, and innovative smart locker platforms to date.
Smart Locker Comparison Table
Smart Locker Comparison Table
Smart Locker Comparison Table

| Feature | Envoy | Consul | Diplomat Pro |
| --- | --- | --- | --- |
| Loaning | Yes | Yes | Yes |
| Break/Fix | No | No | Yes |
| Drop Off & Collection | No | No | Yes |
| Hot Lockers | No | Yes | Yes |
Hardware Capabilities
Smart Locker Comparison Table

| Feature | Envoy | Consul | Diplomat Pro |
| --- | --- | --- | --- |
| Smart Charging | No | Yes | Yes |
| AC Adaptor Charging | Yes | No | Yes |
| Charge Based Deployment | No | After 60 Minutes | Deploys Best Charged |
| Know Asset is Returned | No | Yes | Yes |
| Second Scan Confirmation | No | No | Yes |
| Locker Sizes | 32 Per Product | 10 Per Tower | 2, 4, 6 or 12 Per Tower |
| Multiple Tower Widths | No | No | Yes |
| Touch Screen Interface | No | 19" | 19" |
| Multiple Asset Types | No | Unlimited | Unlimited |
Don't Take Our Word For It!
Smart Locker Case Studies
With over 300 sites using our Smart Lockers throughout the World, take look through our case studies. We also have lots of customer reference sites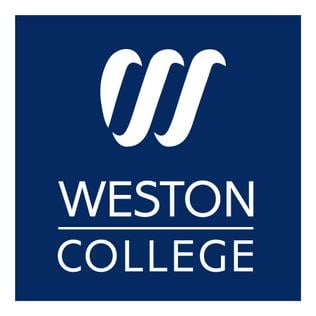 Frequently asked questions
Have a different question and can't find the answer you're looking for? Contact us for more information and we'll get back to you as soon as we can.
What colours are these available in?

Our Diplomat™ and Consul™ ranges can be powder coated in most RAL colours. See our configuration for more details lapsafe.com/diplomat-pro Our Envoy™ range comes in Traffic White (RAL 9016).

Can we customise the Touch screen?

Yes the touch screen is customisable. You can change the background image/video, colours and configurable text elements.

Can we add a data connection into the bays?

Yes our Diplomat™ and Consul™ ranges can be fitted with structured cabling and switches to allow updates can be carried out on the devices in-situ using Wake on LAN (WoL). In addition, you can add KVM with our 19" rack terminal, take complete remote control of devices, and offer instant break/fix solutions.

Can we use our own managed switch?

Yes

Can we restrict users to only borrow one device?

Yes using our ONARKEN® Platform it is possible to set-up user permissions and restrict users to 'x' number of devices.

Can we restrict who has access to what?

Yes using our ONARKEN® Platform it is possible for the administrator to set user access.

How do we provide a DDA compliant service?

Our ONARKEN® cloud-based software allows the administrator to enable access to out of reach bays, ensuring that only accessible locker bays are made available. Fully DDA compliant.

Can we ensure users only take a fully charged device?

Yes. Charging is integrated into the borrow and return process to ensure the best-charged device is always loaned. All devices are charged simultaneously in the fastest possible time.

How many towers can you connect per terminal?

This does depend on product, however, we recommend that you connect no more than eight towers to a terminal, this could give you up to 96 locker bays.

What assets can be loaned from the Diplomat Pro?

This is entirely up to you! We have a range of difference bay sizes to accommodate most needs together with power options.

What is the different between Consul and Diplomat Pro?

Our Consul Smart Lockers offer loaning of assets only whilst the Diplomat™ Pro is our all-in-one solution. Diplomat™ Pro offers loaning of assets, drop-off and collect, IT break/fix and hot lockers.

Do you provide stats or a management tool?

At the heart of our self-service smart locker ranges, ONARKEN® combines all our software services in one centrally managed suit of applications. An innovative cloud-based solution that is highly customisable. A full reporting suite is included for you to produce as many reports as you require, add them to your dashboard for up to the minute statistics, or have scheduled emails sent to users when they need them.

Can you integrate ONARKEN® with any other systems?

Yes with our full suite of APIs you can integrate any existing solutions and take control of your users, assets, groups, lockers and smart locker services. You can Integrate ONARKEN® into third-party tools that you already use to enhance your experience. Integrations available, Active Directory (LDAP), Library Management Systems (SIP2), Azure, PaperCut, Paxton and SISO.

What charging do you offer?

We offer five types of charging: SmartLine™ Low Voltage tip, USB2.0, and USB-C, ChargeLine™, and ChargeLine™ Ultra. You don't have to have charging in our lockers if you don't want too either. SmartLine™ - SmartLine™ features LapSafe®'s unique ultra-safe built-in charging specific to the make and model of laptop, Chromebooks, or tablets. Charging is integrated into the borrow and return process to ensure the best-charged device is always loaned. All devices are charged simultaneously in the fastest possible time. Incorporated into our power management is PowaSave™. PowaSave™ understands when a group of devices are fully charged, it switches off the power supplies, meaning no electricity is wasted, keeping environmental damage and running costs low. Your carbon footprint is reduced. The clever technology automatically switches the power back on only when the devices need it. Available to suit devices that charge via low voltage tip, USB2.0 and USB-C Chargeline™ - Our ChargeLine™ charging solution uses the device's own AC adaptors. Standard UK 3-pin or Euro plug sockets are conveniently fitted in each locker bay, allowing easy device access. ChargeLine™ Ultra – Our ChargeLine™ Ultra charging method is an ideal solution where hot lockers are required. Up to three devices can be charged using 2 x USB2.0 sockets and a standard UK mains socket.

How much is installation?

Installation is included in the price of our Diplomat™ PRO and Consul™ ranges.

What is the warranty?

Our warranty is Lifetime. Please refer to our Lifetime warranty here: lapsafe.com/warranty

What ID methods can be used on the Self-Service Diplomat™ lockers?

MIFARE®, Barcode, QR code, Biometric and Magnetic Stripe.

How long is the delivery process?

Normally we aim to deliver, install and commission your product in 12 weeks. Each unit is built to order and handmade in our facility.

Will you fit the system for me?

All our smart lockers are delivered by our own fleet of delivery vehicles and installed by our own fully trained engineers.

Can I see a Smart Locker before committing to purchase?

Yes. We have lots of customer's willing to show off their smart lockers providing real life demonstrations and practical advice. We also have a selection of smart lockers at our head office in Colchester. Just speak to your account manager to book in a demonstration or visit our website www.lapsafe.com

Where can your Smart Lockers be fitted?

Anywhere really, so long as they are indoors and away from areas of moisture and the elements.

How do I place an order?

If you are already at the order stage then you would have been allocated an account manager who will be happy to help you with your order. We accept purchase orders, via email or by post. We do not accept verbal orders.

Why do organisations introduce smart lockers?

Smart Lockers can be used the automate the manual loaning of devices saving on staff time checking in and checking out devices. Our smart locker ranges can increase the user experience and manage loaning, break/fix, drop-off and collect as well as manage hot lockers. They can speed up the management of assets and break/fix.

What is charged-based and time-based deployment? And what is the benefit of either?

We reissue charged devices in one of two ways depending upon product. Diplomat™ PRO uses charge-based deployment and Consul™ and LITE towers use time-based deployment. Time based: When a device is returned and the door shut, we recorded the time the device is back, we then will not release that device back into the loan pool until a set period is elapsed. This is normally 60 minutes. The benefit apart from a cost saving, is that devices are always back in circulation one hour after being put back, most devices will charge to 70-80% in that time. Charge based: Is by far our most popular method as it is completely autonomous and gets devices back into the loan pool as quickly as possible. Once the device is returned, we monitor its charge state, once the device reaches approximately 80% charged the device is released back to the loan pool for the next user. The major benefit of charge based over time based is devices that charge to 80% in less than one hour are return back to the loan pool much quicker. As an example, a device borrowed at 100% charged and returned at 80% charged will be released in minutes rather than an hour. It provides a far more fluid and dynamic loaning experience when devices have a quick turnaround.

Do you only loan laptops?

No. We can loan all types of assets and this really depends upon what you wish to loan. Our lockers come in various sizes to suit most devices.

Where do people install the lockers?

Libraries, corridors, offices, wards, classrooms, warehouses, ambulance stations all sorts of places!

Do you provide a portal/dashboard for managing the service?

Yes each administrator can create their own dashboard of information about the current state of their lockers, devices, users, loans etc.

Who are your main competitors?

There are hundreds of smart locker manufacturers all doing things in different ways. LapSafe® though has a unique offering because of it integrated SmartLine™ charging. We specialise in charging devices so we are biased towards asset lockers and providing charged devices to users when and where they need them most. Our lockers though, do not just loan devices, we offer multiple services from our smart locker platforms, including, loaning, hot lockers for your staff/users, break fix solutions and drop off and collections. Where we are very different is that we can offer all those services in one hybrid locker solution. There is no need to buy all different lockers from all different manufacturers. We are the only all-in-one locker solution.
How can our Smart Lockers benefit you?
Book a Demo Today