Diplomat™ Basic
Laptop, Chromebook & Tablet Charging Lockers
Description
Our Diplomat™ Basic lockers offers several locking styles from simple keyed locks to sophisticated intelligent electronic locks.
These lockers securely store and safely charge laptops, Chromebooks, tablets, or similar devices in individual bays.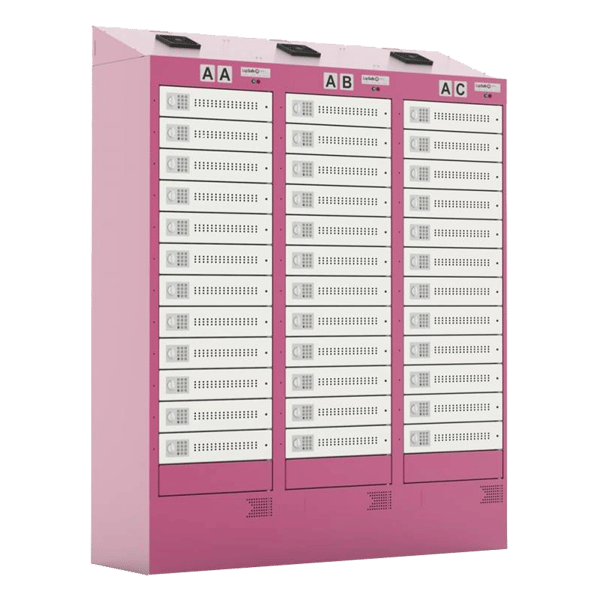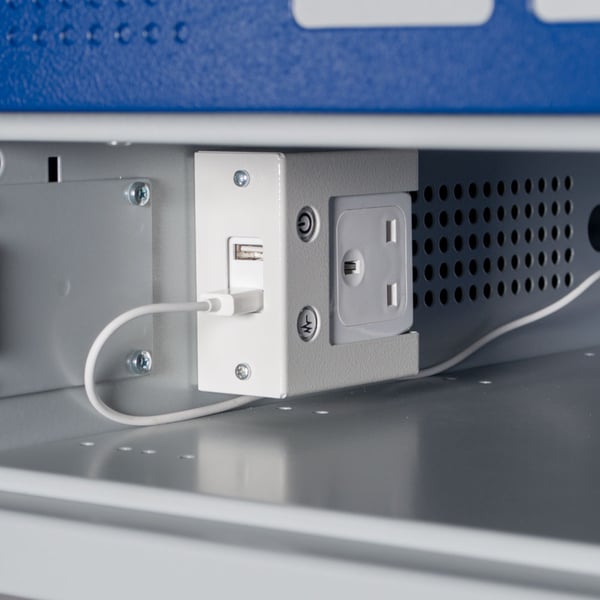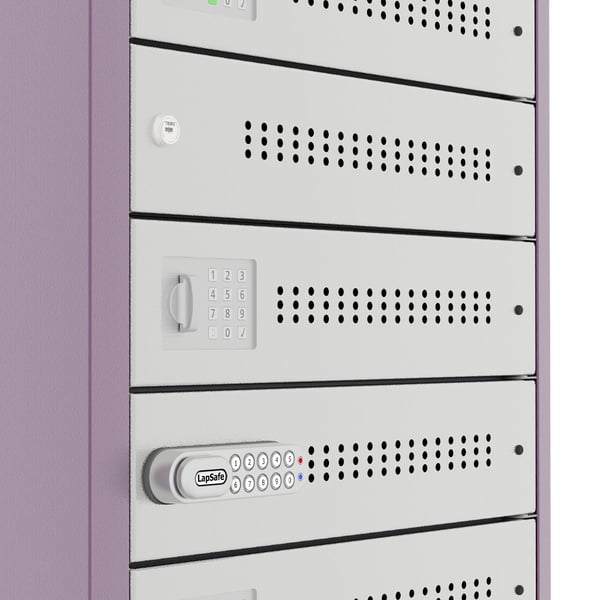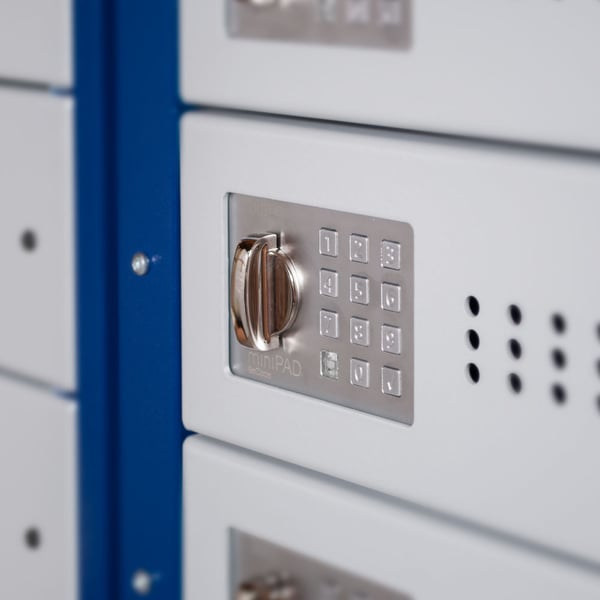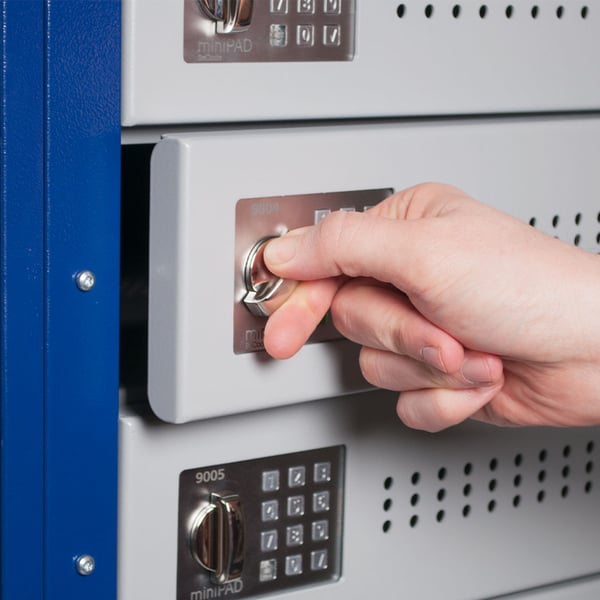 SmartLine™ with PowaSave™

Our patented SmartLine™ with PowaSave features unique ultra-safe low voltage built-in charging cables specific to the make and model of laptop, or Chromebook, eliminating the need for AC adaptors. All devices are charged simultaneously in the fastest possible time.

ChargeLine™

ChargeLine™ uses the device's own AC adaptor plugged into a standard 3 pin, 13-amp socket to charge devices (Euro sockets available). The socket is situated at the front of each bay so that there is no need to reach around the rear of the unit to plug in the AC adaptors, making them easy to remove if required.

LapSafe®'s ultra-safe power management system incorporates three key areas of protection: soft-start, surge, and residual voltage. These provide the highest level of protection for the user, your equipment, and electrical circuits.

ChargeLine™ Ultra

Where BYOD lockers are required our ChargeLine™ Ultra charging method is an ideal solution. Up to three devices can be charged using USB or standard mains socket fitted into each locker bay.
Looking for pricing?
Contact us today for a quote