Case Study
Staffordshire University

Creating Agile Learning Spaces
We like to think of ourselves as innovative. We were the first university in the world to provide a computing degree back in the 80's, we were the first university in the world to provide an e-sports degree (at under-grad and post-grad levels), and the first university in the UK to go a fully cloud based server infrastructure.
Nick Turton, Digital Campus Support Team Leader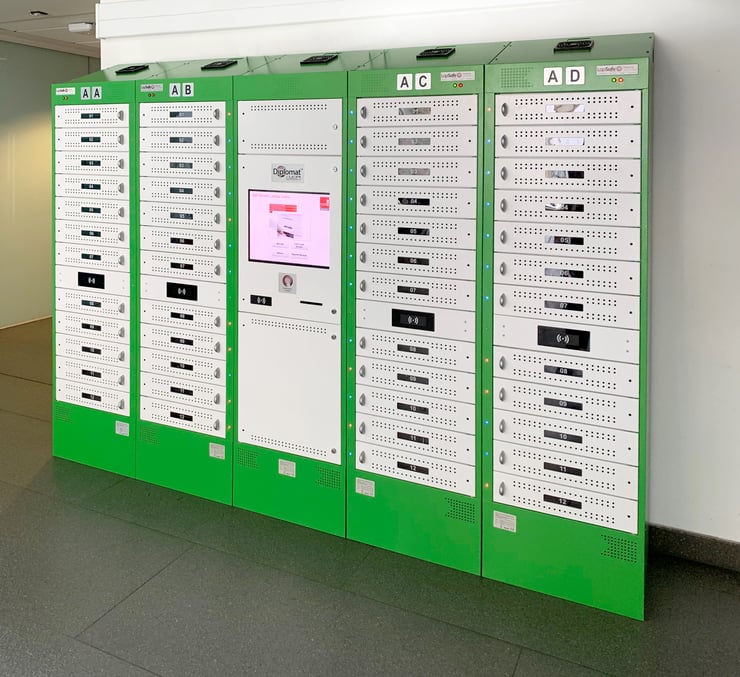 Elliot Bibby, Marketing Executive from LapSafe® spoke to Nick Turton (Digital Campus Support Team Leader), Staffordshire University, about how the university has implemented LapSafe®'s Self-Service Smart Lockers to support their open learning spaces.
History
The university had its first smart locker installation back in 2016. The Diplomat™ Self- Service Smart Lockers held thirty-six netbooks which was a complimentary service to the library PC's. The netbooks provided students with something small and lightweight that they could borrow to use in lectures.
Following on from their initial install, Staffordshire University equipped the smart lockers with high spec laptops which were used by students in their Science Centre.
The initial installations were welcomed by the students, so they proceeded to purchase an additional set of Diplomat™ Smart Lockers for use in their new state of the art 'Catalyst' Building, a 45-million-pound development which opened in January 2022.
The LapSafe® Self-Service Smart Lockers were purchased because they fitted in with Staffordshire University's vision of providing open and flexible workspaces for their students.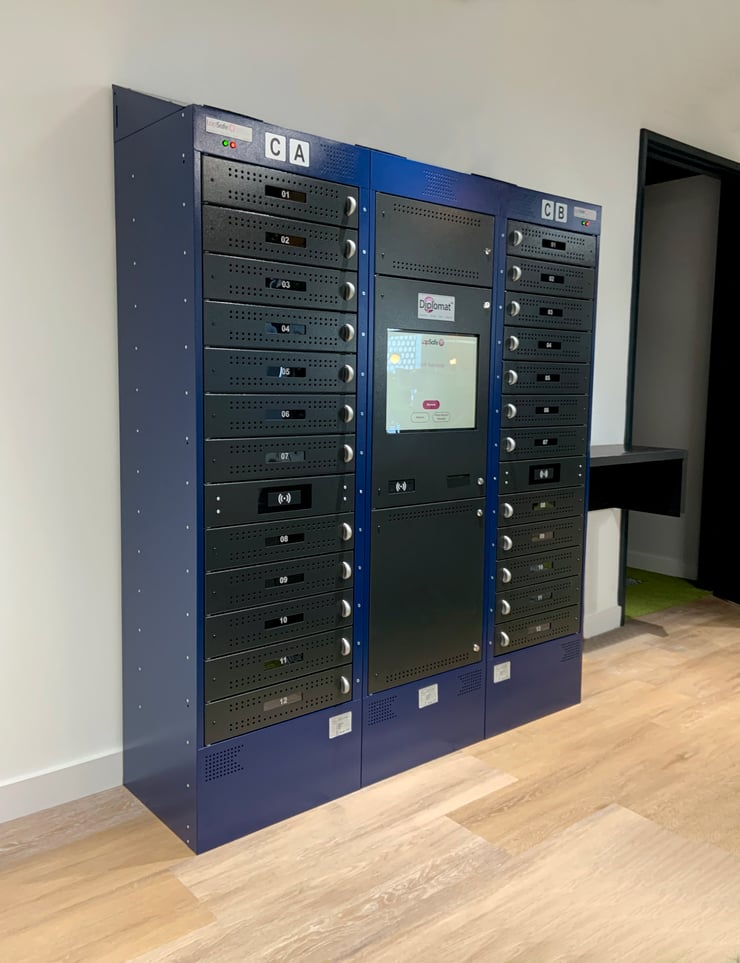 The Catalyst building is built around flexibility and BYOD (Bring Your Own Device), it's the strategy for the whole campus now. Across the site our teaching/learning spaces now have no PCs at all. We knew we wanted this open environment, whereby there would be no fixed PCs in teaching spaces. The LapSafe® Smart Lockers seemed like the obvious choice to synergise with this strategy.
144
Locker Bays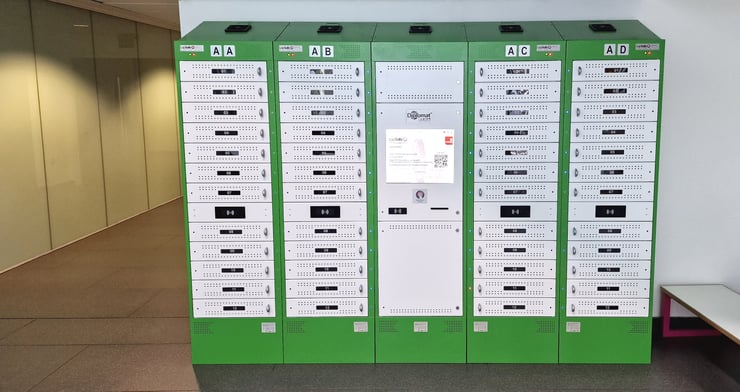 Space Saving
The Diplomat™ Self-Service Smart Lockers are a sophisticated and intelligent self-service locker system which loans devices or lockers 24 x 7. Fully charged devices such as laptops, Chromebooks and tablets can be automatically loaned to students without staff interaction. The lockers take up minimal space and support an agile working environment.
Staffordshire University's most recent venture is their London Campus based at the old Olympic Park. They are now up to their third cohort of students and the continual growth has increased the need for ever more laptops. The Diplomat™ Smart Lockers have allowed the university to expand their IT offering, even where space is limited.
The lockers have provided an excellent solution to the constantly expanding campus, being able to efficiently loan to an increasing number of students whilst saving space. Allowing new students to access high powered equipment without the need to create more desktop work stations.
We want to add some more Lockers, increase the number of bays, and get some more flexibility. We are looking at things like gaming laptops, some computing software, some engineering, maybe some more specialist equipment.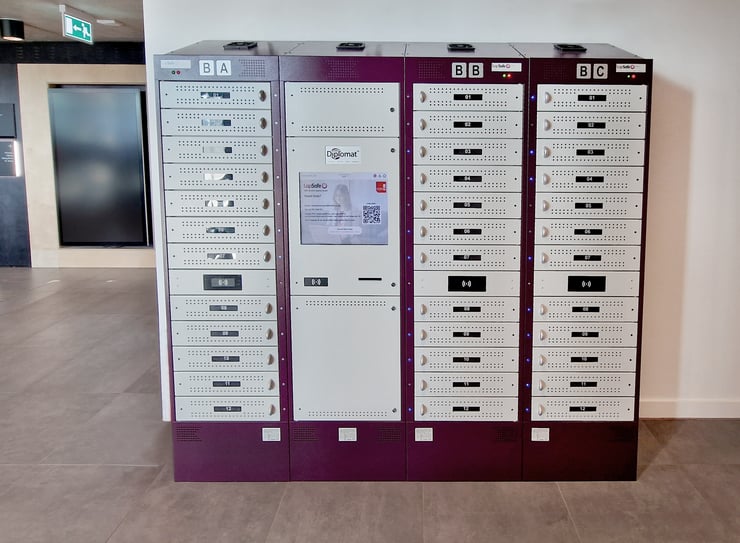 Just as a final note; we really like LapSafe®'s Smart Lockers. The support we have received from your organisation is always excellent. From the very beginning, everybody we have dealt with has been very helpful.