OE Diplomat™ Pro
OE Battery Locker
Description
With increasing power demands and more flexible and agile places to work, providing power sockets or fixed charging facilities is disruptive and expensive, to say the least.
There is a more straightforward solution. We have partnered with OE Electrics to provide a dynamic and simple approach for customers who use our Diplomat™ Pro self-service lockers.
Diplomat™ Pro now incorporates the innovative ANIMATE modular battery system. Users can borrow a fully charged 240Wh QIKPAC battery containing a USB A and Type C socket for powering their devices. Take the battery wherever you like and have your own dedicated power supply.
Using our SmartLine™ charging technology, up to 12 QIKPAC batteries can be stored and charged in a Diplomat™ Pro locker tower. Charged batteries are automatically made available to users to borrow when they reach a usable charge level.
To borrow a battery, identify yourself at our self-service terminal and select borrow. Diplomat ™ Pro will allocate you a charged battery and let you know when it needs to be returned.
Do you need to make sure a battery is available when you arrive? Then either pre-book days or weeks in advance or use our short-term reservations to hold an available unit so you can get on with your day when you arrive.
Please ask your Locker Specialist for more information or visit www.lapsafe.com. For additional information on the ANIMATE range from OE Electrics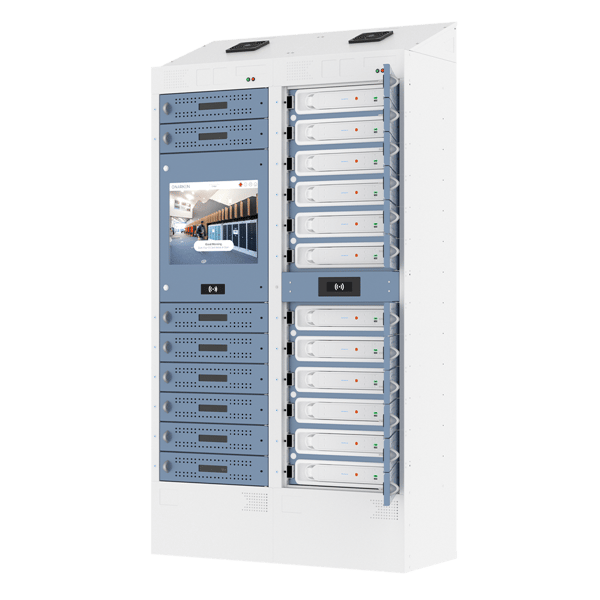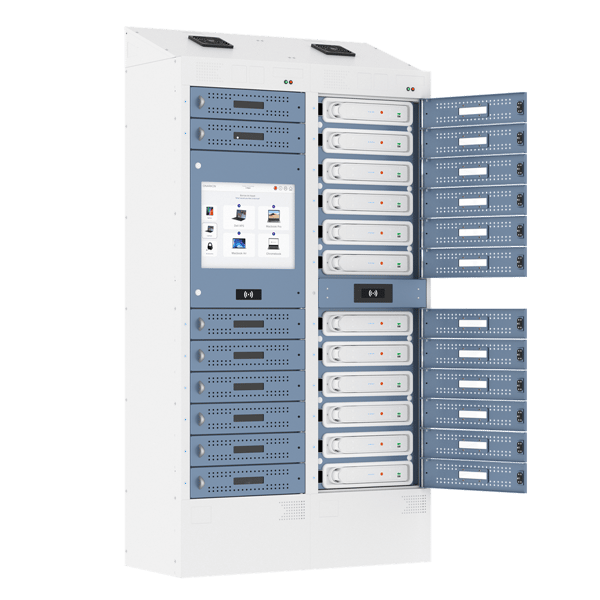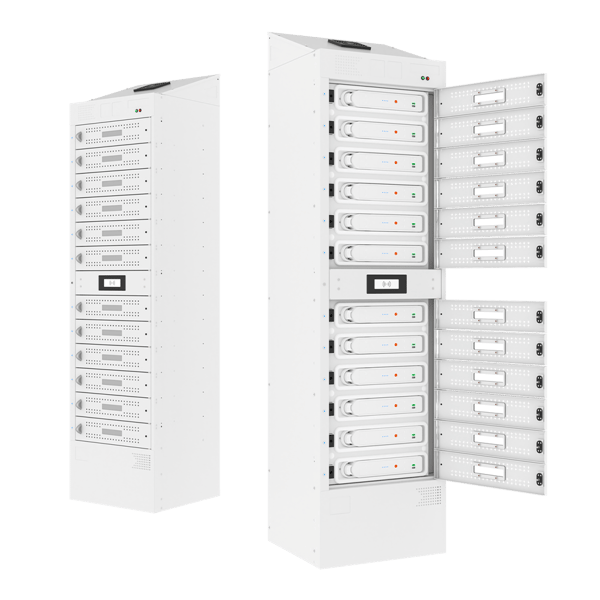 Don't Take Our Word For It
Smart Locker Case Studies
With over 300 sites using our Smart Lockers throughout the World, take look through our case studies. We also have lots of customer reference sites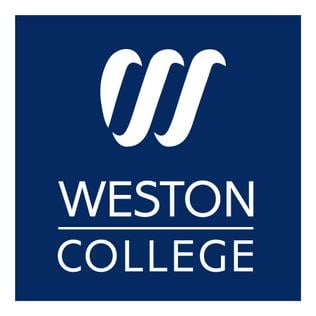 Looking for pricing?
Contact us today for a quote