Article
LapSafe® Review 2022

As the year ends, we thought it would be a great opportunity to look back on 2022. In the past twelve months we have had enormous success throughout the company.   It is important to reflect and show our gratitude to our employees for their hard work and achievements and to our customers for their continued support.
We have achieved some impressive statistics across the globe installing and commissioning a total of 3,128 bays this year whilst supporting and/or upgrading hundreds of our customer sites. As we move into 2023, we want to say a big thank you to our customers for their loyalty and we look forward to maintaining our relationships with you over the next year.
Attending events are a great opportunity to meet with new and existing customers and to showcase our extensive product range. Throughout the year, we attended nine exhibitions across the education and corporate sector and expanded into new sectors. As previous years called for remote interactions, it was great to attend different conferences across the county and see some familiar faces.
Company Growth
As well as expanding the number of installs and increasing our turnover. LapSafe® has employed six additional staff members. Introducing new members has allowed us to broaden our horizons this year, and the growth runs excitement through the company, unlocking a host of new opportunities for the future.
LapSafe® Achievements and accreditations
We are extremely proud of all our employees and the milestones and achievements they hit this year. As a company, we have achieved some amazing accomplishments and have been lucky enough to have been recognised for the hard work.
Award Recognition
In the first quarter of the year, we were proud to be selected as 'Company Of The Year' by Business and Industry magazine. In October, the team attended the Essex Countywide Business awards where we were thrilled to win the 'Business-to-Business' award.
Ending the year of award achievements in December we were honoured to have been shortlisted by Education Today for the 'Best Supplier Of Technology/IT Resources' award. To be recognised by various companies to win these awards means a great deal to the team and we are extremely grateful to all organisers and voters.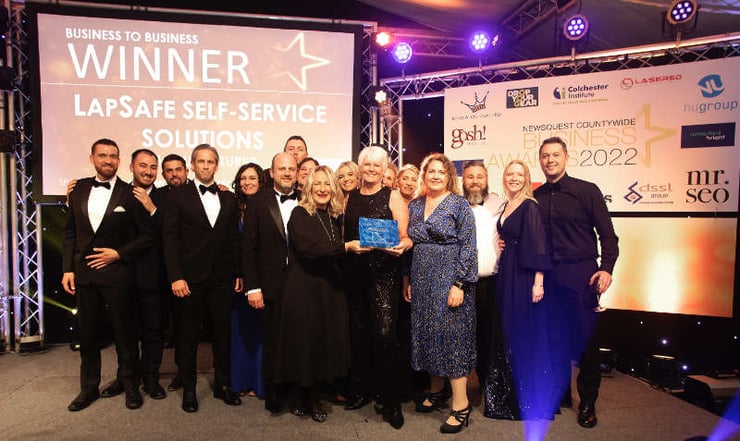 With quality at the forefront of our business, we also maintained our ISO 9001 and ISO 14001 standard for the twelfth year.
We joined 'Made In Britain', highlighting that all our products are manufactured and assembled in Great Britain.
Where possible we like to support local manufacturing and source components within the UK.  We are committed to building products of the best quality with sustainability at the forefront of all our designs.
New Products
Launched in January 2022 our new powerful software ONARKEN® was released.Designed from the ground up by our own development team and based on customer feedback.
The powerful ONARKEN® software is at the heart of our smart lockers and combines all of our software services in one centrally managed suite of applications.
Intuitive and straightforward self-check application installed in a terminal allows quick and easy access to the services users need such as borrow, return, reservations, drop-off and collect.
We are so proud of the success of ONARKEN® so far, although not all customers are yet upgraded, we are thrilled to reach over 140,000 loans on lockers featuring our new software.
Aside from keeping the team busy, we believe in rewards and team bonding opportunities. This year, we organised quarterly socials for the team to get together to enjoy some fun outside of the office.
Today we announced the winners of 'Employee Of The Year' and 'Colleague Of The Year'. A very well deserved congratulations is in order for Kyle and Terry for all their hard work over the year.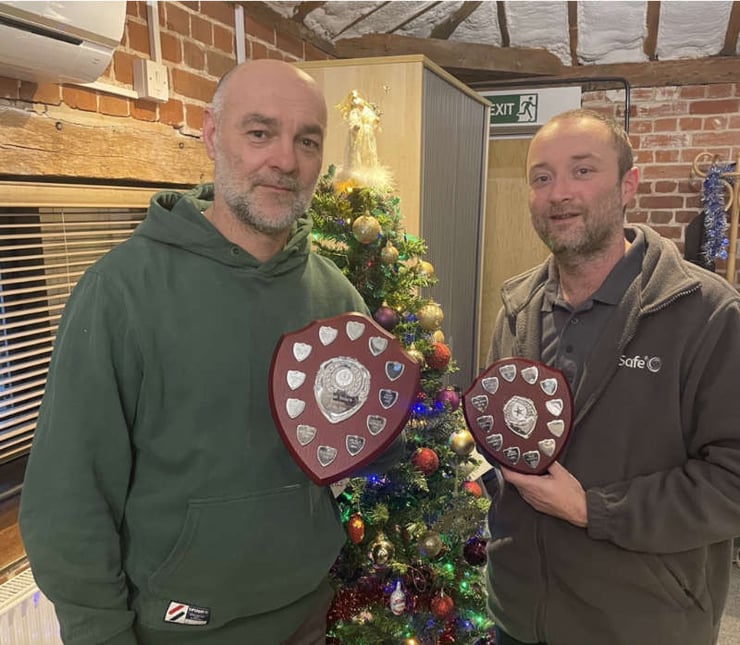 Customer Self-Service Growth
Special congratulations are for Fife College, our largest college self-service site. With their initial install in 2016 they have continued to grow their service and introduced 480 bays to their campus this year. Aston University are topping the leader board for largest amount of ONARKEN® loans with Birmingham City University remaining our largest university site.
Our largest international site is still TAFE SA who are flying the LapSafe® flag in Australia, we are currently installed in eleven sites across Australia with plans for further growth in 2023.
This year we have also seen significant growth in Ireland, we are now in a total of 17 sites.
Average site device loans
We have seen some amazing growth across our sites this year, Fife college top the table for the largest amount of growth in 2022. Manchester College, TAFE New South Wales, MidKent College and TAFE SA have displayed some incredible growth this year.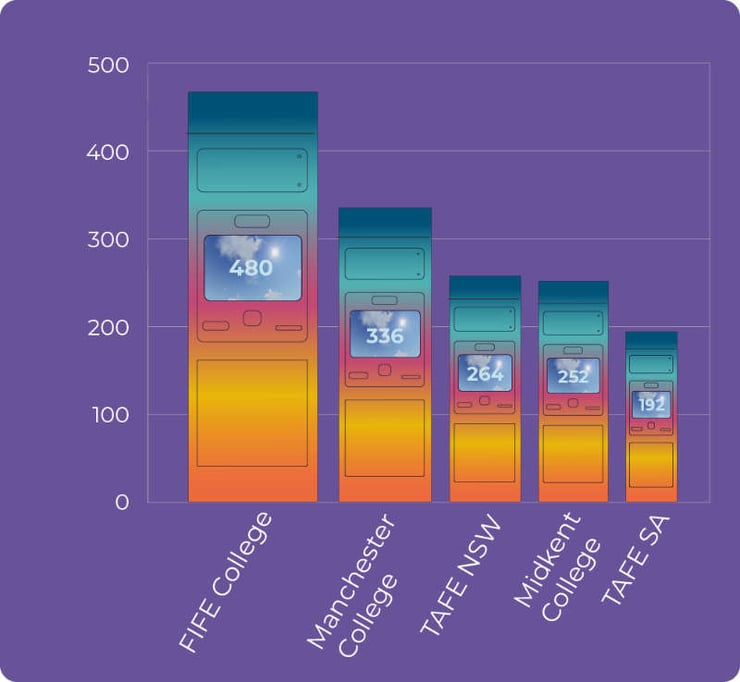 New customer growth
In 2022, we welcomed many new customers. TAFE NSW top the table for the most growth this year introducing 264 bays. Middlesex and City University also demonstrated some impressive growth across their site this year.
Looking Ahead to 2023
After reflecting on the past year, we are so excited to continue on our journey and look forward to what next year brings.
With twelve exhibitions already booked in for next year we cannot wait to see the opportunities they bring. We have attended the BETT show for over twenty years, we are on the countdown to the next one in March 2023, BETT is a highlight of our calendar every year and we look forward to seeing some of you there. We are also excited for the UCISA Roadshow taking off in 2023 for the FE Sector.
Thank you to all our customers for your continued support and a very special thank you to all of the LapSafe® team, you continue to amaze us with your dedication, enthusiasm, and hard work.  We wish you all a very happy holiday and a healthy and prosperous new year.