Article
Device Management Doesn't Have To Be Dull

We understand you may not want your Diplomat™ to look like any other dull locker. Perhaps you want bold and bright, or a smooth blend into the environment, or keep it on brand with your company colours.
The design of our Diplomat™ is fully customisable to suit your wants and needs, with a range of colour combinations to suit your interior.
But How Customisable Is It REALLY?
6,400,900 Colour Combinations!
Each Diplomat™ has 6,400,900 possible colour combinations based on each tower being two different colours and 2,530 possible RAL colours.
How to choose your colours?
Possibly the most popular way of selecting colours is to look at the colours of your logo and branding. This can be a really effective way of branding your lockers with exciting designs that fit in with buildings and interior.
Sounds interesting, doesn't it? What colours would you go for?
Play around with out online colour picker to see what colours would suit you best
You Have The Freedom To Get Creative With Colour! We have seen a range of beautiful combinations over the years, each special in their own way. Here is one of our favourites from Birmingham City University that truly maxed out their colour combination freedom.
Myth Busted
Users of LapSafe® are bright! Let your interior be too! Our customisable lockers allow you to show your creative flare. The freedom we provide means that your device management doesn't have to be dull. They really can stand out from the crowd!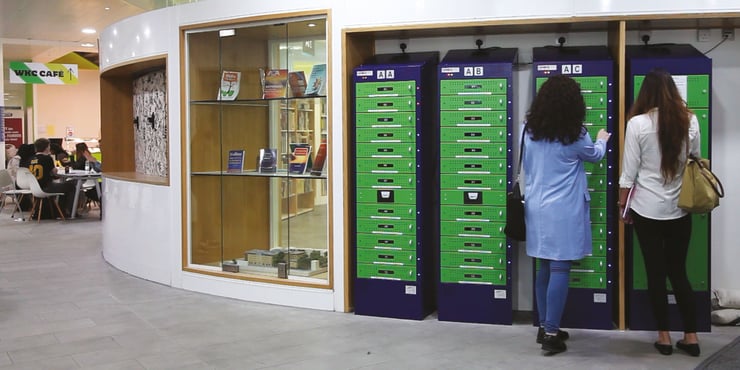 Westminster Kingsway College chose to place their lockers in a busy area and made them stand out with their college colours - we think they look fantastic!