Article
Celebrations at the Essex Business Awards

Last weekend we attended the annual Essex Countywide Business Awards 2023, held at the picturesque Braxted Hall Estate, Essex. This fantastic awards ceremony recognises the efforts of local businesses and provides a platform for celebrating business successes.
The black-tie presentation dinner saw thirty-nine business owners and their teams look sensational in their gowns and tuxedos as they eagerly awaited the results.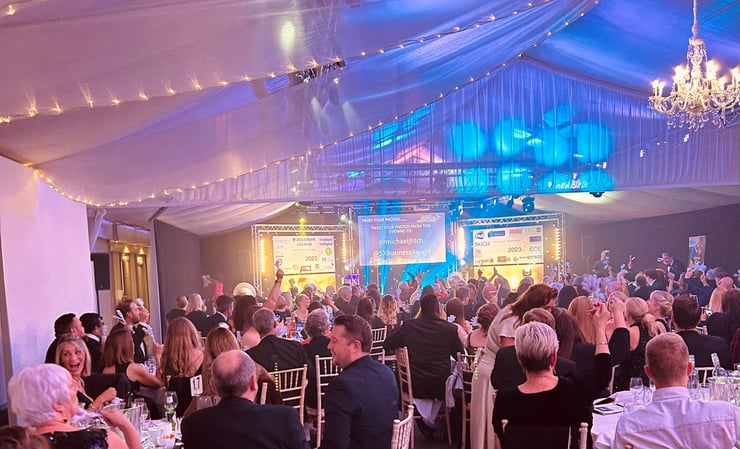 Lapsafe® was nominated in the 'Business to Business' category, alongside bespoke cinema designers, Cinema Luxe, and accountants & business advisors, Wood & Disney.
Having won the award last year, the whole Lapsafe® team was enthusiastic to make it two years in a row. However, the talented team at Cinema Luxe swooped up the award. Huge congratulations to everyone involved.
These award ceremonies are a brilliant opportunity for businesses to come together, network with like-minded individuals, and celebrate each others achievements.
We look forward to next year's Essex Countywide Business Awards.
We are attending the Education Today Awards on Friday 8th December 2023, having been nominated under the 'Best Supplier of ICT Equipment' category.
Voting for this has now closed. Watch this space for the results!