Sectors
LapSafe Across All Sectors
LapSafe® is not only the preferred supplier within education but also supplies many other industry sectors. Don't just take our word for it; view our many case studies or speak to our customers, such as Aston University, Airbus, Heathrow Airport, KFC and the British Transport Police.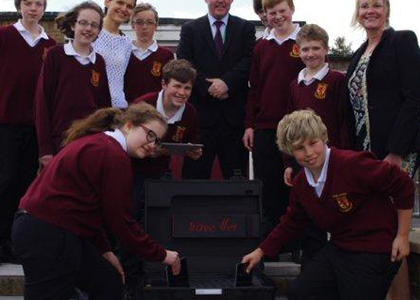 Education
LapSafe® created its first products to meet the needs of the education market and although we have since expanded into many other sectors, this remains our largest and most established area of expertise. Our products have been thoroughly tested by every type of education and academic institution, and have been found to deliver outstanding performance across the board.
Our range of products can securely store and safely charge any type of IT device. Storage units can be static or mobile and can incorporate self-service loan options, giving our education customers the widest possible choice. All products are constructed to the highest standards and made to withstand the wear and tear of use within the fast paced education environment.
As the needs of students and teaching staff change, we have developed products to match. Today our range includes options such as the popular ClassBuddy™, highly secure and upgradable Mentor™ range, specific trolleys and products to manage tablet synchronisation and the more portable Traveller™ range.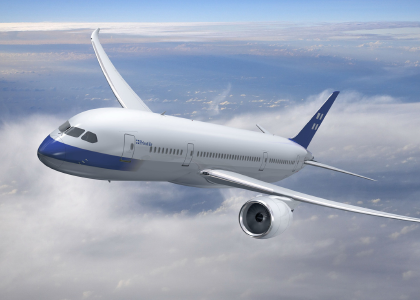 Aviation
The aviation sector has very specific needs in terms of storage, transportation and charging of IT devices. In this highly secure fast moving environment, suppliers must understand the priorities and constraints if they are to deliver valued solutions.
At LapSafe® we have worked with some of the most highly regarded names in the industry. AirBus®, Air Asia, Kenya Airport and Heathrow Airport are just a few companies that have approached us for unique products. In each of these instances, the LapSafe® design team worked closely with the customer to ensure we delivered against the specification.
Within the aviation sector, the determining factors in winning business have often been our security and power management features. We build in extreme levels of security and will create bespoke functionality to meet the needs of our aviation customer base. Ultra-safe power management is provided as standard, with various charging options that use either integrated charging or the devices' own adaptors. Add to this the robust construction and full warranty and it is easy to see why LapSafe® units have become the product of choice for aviation customers.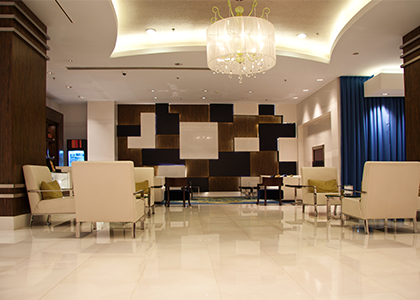 Hotels & Leisure
There has been a myriad of changes within the hospitality sector over recent years, not least of which is the expectation of guests and visitors to be provided with wi-fi access. Many establishments go further and choose to loan tablet devices in order to add value to their offering.
But with this offering comes a problem; tablets are small, valuable and easily stolen. LapSafe's® unique range of solutions provides the peace of mind that hoteliers and owners of leisure facilities seek. A choice of fixed or movable storage units will safely, store, charge and, where required, remotely update each loaned tablet or device. Other, more sophisticated options are available for even greater security. For example, the Diplomat™ range can offer self-issue devices on loan, or even store and charge the guests' own devices.
With LapSafe® your establishment can offer tablet loan or storage to its guests yet remain confident that your investment is protected and your guests' property will be secure.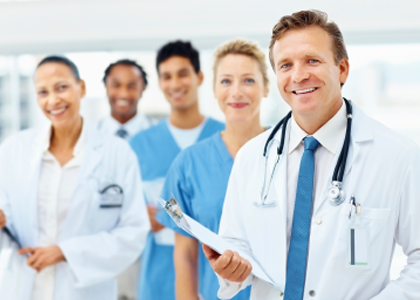 Healthcare
It is unthinkable to divorce healthcare provision from technology advancements. Progressively, iPads and tablets are replacing the clipboard on doctors' rounds, while nursing staff use laptops and tablets to collate patient information.
Many welcome the replacement of the desktop computer with portable devices but IT managers recognise the problems of security, charging and updating such devices. Both NHS and private healthcare establishments have a duty to safeguard not only confidential patient information, but also their IT investment.
From LapSafe® comes some of the most secure storage units in the market. Cabinets with a fully welded steel chassis, twin lockable reinforced steel doors and shatterproof hinges give ultimate protection. Our power management systems recharge devices using ultra-safe technology that we designed originally for use in schools and colleges. Add to this data transfer options and your healthcare facility can benefit from secure yet accessible devices that are updated, fully charged and ready for use at a moment's notice. Special paint options also ensure that cabinets are suitable for clean and sterile environments.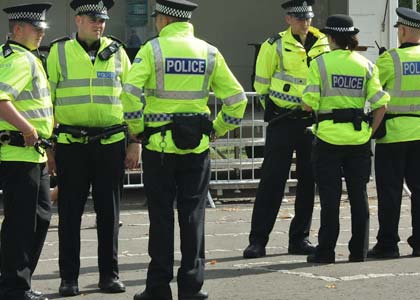 Public Sector
More than any other, the public sector has to justify capital expenditure and ensure that ROI is quantifiable and appropriate.
At LapSafe® we understand this culture and assure our public sector customers of our commitment to providing value. Customers such as the RAF, Bombardier, MOD, British Transport Police and County Councils have selected LapSafe® products for the robust build, ultra safe power management, extreme levels of security and wide range of functionality.
Where specific requirements need to be fulfilled, our designers work with the customer to produce bespoke units that match both specification and budget. We can accommodate the need to store laptops, tablets and mobile devices in demanding environments, as well as those that need to be used 'on the move'. All cabinets are constructed so that devices can be readily accessed, maximising the efficiency of your team.