indigocart
Ultra-compact Cart offers secure storage and charging for up to 32 iPads and similar devices.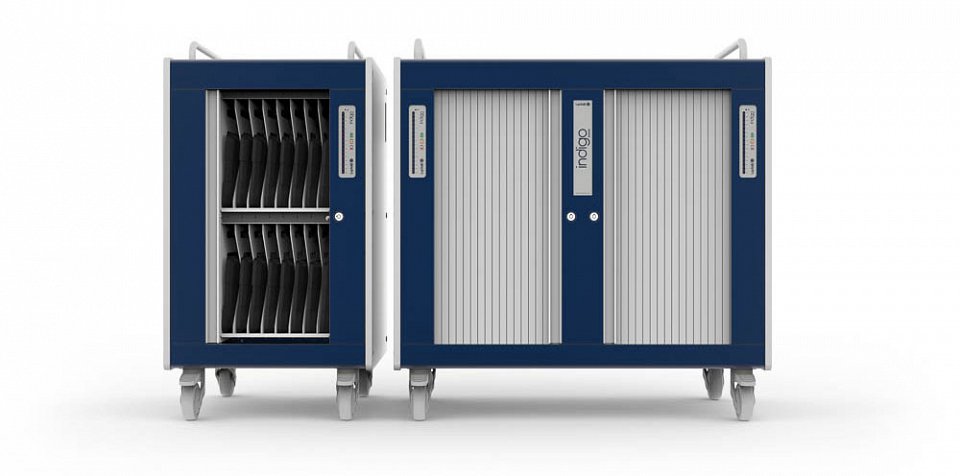 The ultra compact indigocart offers secure storage for 16 or 32 devices such as small laptops, Chromebooks, hybrid devices and tablets.
With its aesthetically pleasing design incorporating rounded safe corners and flush aluminum finished roller shutter door(s), the indigocart makes managing your devices easy.
Each cart is fitted with quiet castors and allows the units to be manoeuvred with ease. Two castors braked to secure the cart in position.
Fitted with LapSafe® power management as standard, devices are charged simultaneously, with no 'round robin' charging.
Suitable for devices up to 350mm x 293mm x 35mm both the Cart 16 and 32 can secure the majority of popular mobile devices available including the new iPad Pro.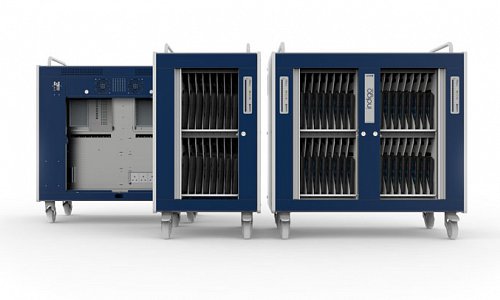 CS Pro
The indigocart CS Pro™ 16 & 32 accommodates
devices in modules containing 8 vertical foam lined bays.
Once connected to a host our USB 3.0 CS Pro™ technology enables you to 'charge and sync' all of the internal devices.
For more information about our 'charge and sync' please see below.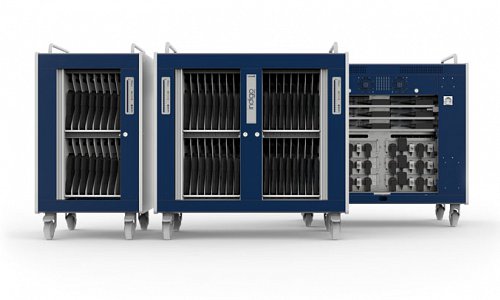 ChargeLine
The indigocart ChargeLine™ 16 & 32 offers a 'charge only' solution for 16 or 32 devices using the devices own AC adaptors.
Store and charge a mix of devices using their own
power supplies rather than via USB, for example the Microsoft Surface.
Placing your devices in the unit could not be easier with quick access and neat cable management of the charging leads.
For more information about our 'charge only' please below.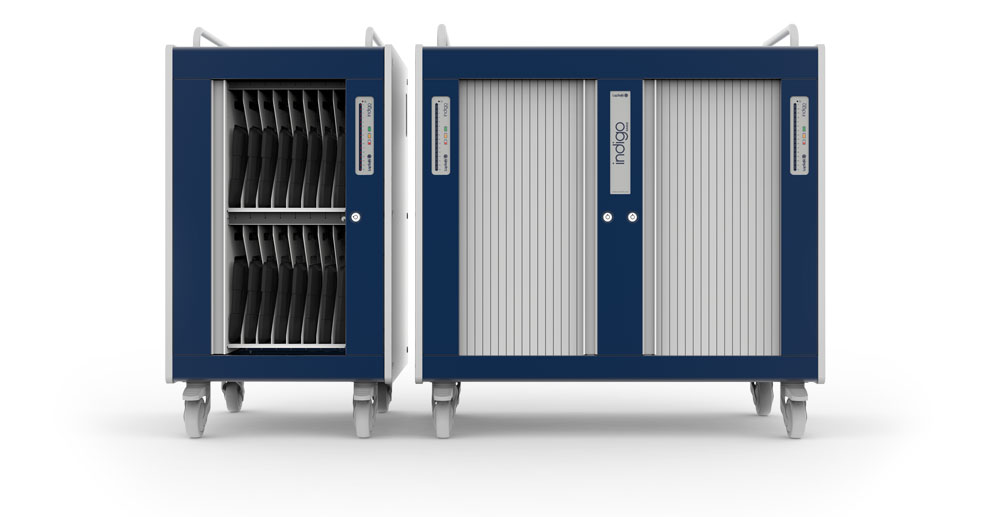 | Product Name | Width | Depth | Height | Weight |
| --- | --- | --- | --- | --- |
| indigocart 16 | 550mm | 580mm | 1018mm | |
| indigocart 32 | 994mm | 580mm | 1018mm | |